Hyperspace Drifter
A downloadable game for Windows and Linux
Hyperspace Drifter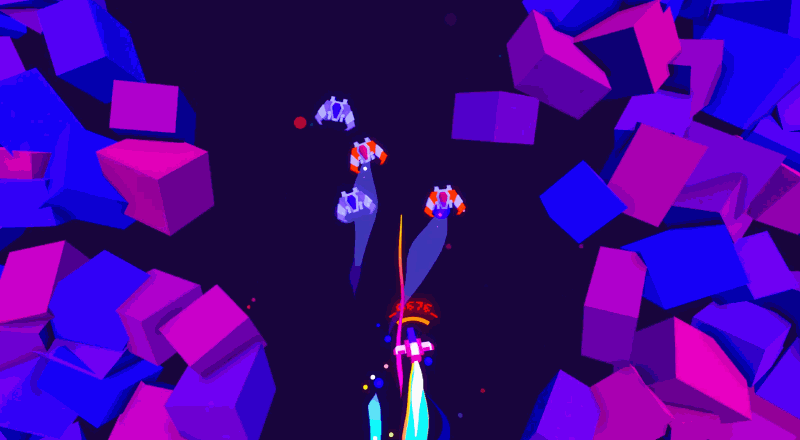 Hyperspace Drifter is classic arcade-style shoot-em-up with only one resource: health.
Blasting your way through waves of enemies, spawning companion ships, and entering bullet time to dodge incoming shots are the only ways to survive, but every action comes at a cost.
Drift through this hypersaturated hyperspace asteroid field and see how long you can survive!
Controls
Mouse position: drift (horizontal) and speed (vertical)
Left click: fire
Right click: bullet time
S: spawn companion

Credits
Music: "Drum & Bass" by Andrew Huang
Ship models: Kenney.nl & Lokesh Mehra
Fonts: Paul D. Hunt, Skylar Park
Download
Click download now to get access to the following files:
HyperspaceDrifter_Windows.zip
24 MB
HyperspaceDrifter_LinuxX11_x86_64.zip
26 MB
Comments
Log in with itch.io to leave a comment.
The performance is absolutely horrible, cool concept tho
Hey love the game! Super cool how every action drains your life. Makes you think twice before you shoot!
Made a video to share it with others:
hey nice game would you port it to android?
Fun game but the cursor control needs adjusting. It's too easy to end up "clicking" out of the game. Love the look and feel otherwise!
Didn't like the cursor control. However, I loved the gameplay.
I would recommend you make a custom cursor for the game.
Having pressed S more then three times I felt overpowered, godlike and omnipotent, it's not often that I get such pure joy out of holdng the left button.